Join Our Exclusive Group
Are you a New Coach ready to set up a top-notch
online coaching business from scratch?
OR
Are you an Experienced Coach wanting to clear out the cobwebs,
refocus, and revitalize your coaching business online?
Next Generation Product Development
(for Coaches)
If you answered yes to either of the questions above, I'd like to invite you to join my Next Generation Product Development (for Coaches) Program. You'll be a part of Group #5.
I've been running this course for the past 2 years and I improve it each time based on feedback from participants and on my own growth and experiences during the year. Let me tell you, that #5 is Next Gen on steroids! You get the same great results but with double the support from me and in a shorter time-frame!
Past participants have said, "Finish before Christmas". So, that's just what I've done. The new structure is perfect for the coach who is itching to go, is ready to do the work (min 10 hrs/wk), and who desperately wants to have an online coaching business up and running in time to kick off the New Year with a bang. You'll have a focused message, clear product line, and a more confident outlook on your coaching future!
With this course and my support you will make amazing progress with your coaching business.
In just 15 weeks (approx. 4 months), you will:
Discover your perfect coaching niche
Develop online products that align with your niche
Launch a top-notch coaching website (including free give-away to build your email list and shopping cart to sell your products)
Here's the full program outline:
Part 1 – Business Foundations (Pre-Learning, Self Study)

Upon sign up you will revive your Next Gen Pre-learning pack. The pack contains a treasure trove of material and exercises that are essential to establishing strong foundations for an online coaching business.

In this Pre-learning pack you will:

Get 100% clear on what matters most for you to be happy and fulfilled by your business (now and well into the future)

Define your perfect coaching niche (we will also discuss this in detail in our one-on-one meetings)

Create a clear and memorable elevator pitch

Interview some real customers about your business

Learn all about the 4 product levels you need in your coaching business to generate passive income and avoid burn out

Have unlimited email support from me to answers any questions that may come up for you during the pre-learning phase

Please note: You will need approximately 2 hours per exercise to complete the pre-learning which is mandatory prior to program start.

Once you have completed this pack you will be ready for our first meeting. After that, you're ready to get started creating your products. So please give your self plenty of time to get the pre-learning pack done – plan for 20 hours spread over the month of August – prior to our official start date 25 August 2015.

 
---
Part 2 – Product Development (Official Start)

We officially kick off the program with our first (of eight) 45 minute mentoring sessions in the last week of August. During our first meeting we will disuses the outcomes from your pre-learning (especially your niche ideas and the findings from your customer interviews). Then we'll move on choose the concept for your first online information product!

I start by helping you to elicit your own coaching processes from your unique combination of experiences and expertise. I also provide a fill in the blank, step-by-step templates to get you up and running ASAP. I'm my course, there is no such thing as staring at blank page. You have a solid framework in place from the get-go including; the cover, copywrite info, table of contents, headings and instructions on what to write where. I make it easy for you to package your unique coaching voice and message into your products.

From there you have 3.5 weeks to complete product one. I'll be with you the whole way with meetings every two weeks and unlimited email support. I want to make sure that you nail this process and achieve the outcomes for your business that you have invested in. This takes us to the end of September.

Next we re-purpose your first product into a Course (which you can present live, run online, or both). Again templates, email support and mentoring conversations are provided the whole way.

Once your Course is done, we brainstorm concept ideas for the best Freebie/Giveaway to gain email subscribers and support and promote your new product line. This Freebie is an essential component to building your email subscriber base and ultimately, when your email list is big enough, to print money for your coaching business!

During this section of the course you will develop your product line including:

Freebie (to gain email subscribers)

Coaching Workbook (simplified version of an ebook) to sell on your website

3-6 month Course you can run with face to face or online

All will align beautifully with your new coaching niche.

 
---
Part 3 – Your Coaching Website


After you've finished your products, which will be by end October 2015, we will move on to your website. We have an aggressive schedule of three weeks to either get your new site up and running or to get your old site updated.

This means that by mid-November your website will be ready to go, with your new focused message, your new email subscription service, and your shopping cart. You're open for online business!

Like the rest of the Course, this section includes fortnightly mentoring sessions with me, templates, tutorials, and unlimited email support. I'll review your site, be your sounding board for ideas, and can even refer developers and designers (if needed).
---
Part 4 – Marketing and Wrap up

Finally, we wrap up the program by looking at Marketing. In this part of the program my main aim is to give you the basics you need to get you started.

You'll develop a simple marketing plan, including a product release schedule (template provided). You'll also have two weeks to try out the two main marketing channels I have used to get my business to where it is today.

Then, I'll work with you to plan your marketing activities for the next 6 months so you have your next steps all mapped out. That way, after the course is finished, you will be able to comfortably and confidently explore further the channels that are the best fit for you and your coaching business.
Happy Holidays!
The course finishes up just in time for you to enjoy the holidays and start 2016 with confidence, focus and more ease. This is because, I teach a way of doing business that gives ultimate priority to the fulfillment of the owner – a lovely and effective way to work.
---
Course Features
One-on-one Mentoring Sessions (x8)
Every two weeks, for 15 weeks, you and I will meet online for a 45 minute mentoring session. You basically get the support you need most to move forward within the scope of the program.
During sessions I aim to help you:
Ensure you have a productive weekly routine
Continually test, massage, and validate your niche
Stay in alignment with your foundations
Elicit your coaching processes
Review your products
Resolve any teething issues you might have getting online
Finalize your marketing plan and initiate cost effective marketing activities
Identify high-level priorities for the 6 months following the Next Gen Program
Support and encourage you – I know that with the right steps and enough effort, you can make your dream coaching business a reality.
Weekly Accountability and Other Support
You'll have your own accountability buddy that you meet with each week (a hidden gym within the program!). This has proven to be a real booster for the coaches who commit to their buddies.
You'll also have access to all lessons and exercises for 1 full year from the date you register, plus, special life-time access to our private Facebook group to share ideas and get feedback from your peers. You can be as active or passive in the group as you like.
Delivery Methods
I'll be using the following technologies to deliver the program content:
Skype
Life Coach Office (experience LCO from the client's perspective!)
Private Next Generation Product Development (for Coaches) Facebook Group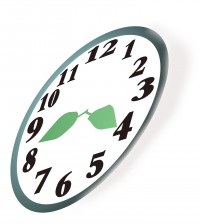 WARNING!!!
THIS IS AN EXTREMELY INTENSIVE COURSE (which is why I only work with a small handful of coaches at a time)! THIS MEANS YOU NEED TIME TO DO THE WORK – I'm counting on you!
This course is perfectly designed for coaches who have at least 10 hours a week to work 'On' their Business. I've got it all mapped out and show you the way. So, all you need to do is trust the process and put in the hours, each week.
Provided you do all the work assigned, you will easily achieve the outcomes for your business that you have invested in.
Participant Feedback
Extremely useful & inspirational
"I can highly recommend Benay's NGPD program! When I started the program, I was plugging along with projects here and there and marketing here and there. I had a vision for my business that I was moving toward, but it felt haphazard. I was also missing some foundational elements. Through this program with Benay's materials, expertise & coaching, I have a lot more clarity, direction, products & systems in place to continue to move forward. It feels very exciting!

While Benay leads you through the program & projects with encouragement and a good amount of structure, she also greatly encourages you to listen to yourself & trust yourself – a tool that we all need if we are to succeed in building the business we are meant to have. This trust in myself is invaluable as it allows me to know that I can continue developing products & programs now that I have a system to follow & am listening to my inner wisdom.

I have invested in other business building programs, but for me Benay's program stands out high above them. Benay is an excellent role model of someone who has built her business according to the lifestyle she wants to have, instead of trying to fit a life into a business. Her coaching, expertise & thorough feedback have been extremely useful & inspirational – key elements of any business investment in my opinion!"

Janette Valentino
Valentino Coaching
I've gone from uncertain to confident
"6-months ago I knew I wanted to create an online product, but no idea how to begin the process. The NGPD course gave me a comprehensive set of tools that enabled me not only to create my first e-book, but a whole suite of online products.

Benay definitely over delivers and I would recommend any prospective participant to tap into her limitless resources. She loves to fulfil all your requests; the more you ask of her the more seems to light up!

I've gone from uncertain to confident that I have all the information I need to develop the online products I want to produce. If you want to develop online products this is the course for you."

Patricia Leslie, Transition Coach
Elevated Self
Do it now
"I can't say enough about Next Generation Product Development Program (for Coaches) – except, 'Do It Now!'

Benay takes you from identifying your core beliefs and principles to becoming a professional online presence as a coach over a six-month period that when I look back, I know I could never have gotten off the ground without her. I believe The Next Generation Program is absolutely essential to get your coaching business up and running in a solid, professional and business-like manner.

Benay's expertise guides you through those challenges in business development, she knows how to draw out the best of our expertise and get it out there for our potential clients. The accountability portion of the program is awesome.

I would not hesitate at all to recommend that enrolling in The Next Generation Program is crucial in the development and launching of your coaching business."

Leslie Dougherty, Executive Coach
Leadership in Life
Money well spent
"Working with Benay in her "Next Generation Product Development Course" has been a wonderful experience. Benay is an amazing teacher and coach; her knowledge and professionalism have taken me from "an idea" of where I want to be, to seeing it unfold in a wonderfully systematic way.

5 months ago, I was continuing in procrastination mode, thinking about starting my online coaching business but doing nothing about it. Now, it is steps away from being up and running (and still 1 month left in the program)!

Thank you Benay for offering this course, and for being so generous with your time and your knowledge as you have guided me along they way. It has been money well spent!"

Judy Graham, Retirement Coach
Retirement Zone Coach
Gained the clarity I needed
"I have really enjoyed working with Benay. Her program is very well structured and I have loved the 1:1 sessions with her. She is very talented when it comes to accountability and making sure you are moving forward. NGPD has helped me gain the clarity I needed given I was repositioning my business. I now have a clearly defined ideal client, a clear offer and pricing structure and a website reflecting all of that. Thank you so much Benay!"

AnYes van Rhijn, Business Lifestyle Coach
Successful Women Academy
I can now see infinite possibilities
"Before the program I was frustrated with my work/life balance and the number of clients not beating a path to my door. I had a vague idea of what I wanted my coaching business to be but knew I wanted passive income streams!

As a result of the program I've not only identified my niche, got online and produced products which can bring in passive income … (my success marker) yayyy – Benay's approach has meant I felt supported throughout. The right measure of support, encouragement and 'ass-kicking' has got me where I needed to be, and beyond. Benay's approach means I've been able to work at my own pace to explore several options before settling on THE ONE.

Working through the course, the process and working with Benay and my buddy has taught me a lot about myself, which I didn't expect.  The mix of lessons, tools, one to one support and buddies means the course delivers! – Boy does it deliver.

I've grown throughout the whole process both in confidence and my knowledge of myself and my area but even more than that, working though this programme has helped me find the fun in my life again which had been missing for many years.

It's given me so much more than I expected, passive income, yes, but I have found a passion, purpose and fun that's been missing. The program and the process has given me something I didn't recognise that I would get (or that I needed). My confidence and self-esteem has sky-rocketed and I can definitely say this has been one of the best programs I've ever worked through.

I can now see infinte possibilities.  Thank you Benay – you ROCK!"

Helen Lord, Advanced Clinical Hypnotherapist, Certified NLP Practitioner
Food Demons Ninja
Exceeded expectations
"I started the Next Generation Product Development course with Benay in order to create a health and lifestyle coaching program. At that point my business was still in the ideas phase, and nothing had been set up. I expected to get assistance to create a great program that I could run either face to face locally, or online to a worldwide market.

What I got was a fully-fledged business set up complete with a marketing and promotion structure, multiple products including videos, e-book and coaching program, and new-found knowledge on client management systems.

I now know how to set up autoresponders, create passive income streams, arrange guest posting, and build an email database. If you don't know what some of those things are, then you need to do this course."

One Year Later…
"Hey Benay, just wanted to let you know I did what I said I would when we wrapped up the Next Gen Program. I started blogging and submitting guest posts.

Since then, I have had several articles published on a media site that goes to over 200k, become a paid contributor for the Michelle Bridges program, and I've just been asked to be a regular contributor for Addicted2Success.

Thanks to you and your support through the program for giving me the skills and confidence to do it. ;-)"

Vanessa Thiele, DPsych (Health), MAPS CHP, Health Psychologist and Training Facilitator
Phoenix Health Transformations
Very happy
"Benay's coaching program provided me with the tools to create an online coaching business strategy that is aligned with my deepest feelings of peace and happiness. In a short period of time I evolved my coaching niche. I became el Happy Coach, delivering happiness to the world with online products and internet marketing concepts that work.

Thanks for the great outcomes – I am happy! ;-)"

Roberto Suarez
El Happy Coach
A catalyst to living my dream
"Thanks so much Benay! Next Generation Product Development for Coaches has been a real catalyst to me living my dream.

The course really helped me focus and get 200% clear on what I want to do with my coaching business (and I've been in this game for a long time). Now, I love getting out of bed, am 100% focused and it's working, business is booming!"

Julie Davis, Real Estate Coach
Logical Coaching
Certain of my niche and passive income
"Before I started this program I was stuck and overwhelmed with so many ideas but very little action. I was telling myself that I needed start working these ideas but didn't know where to start!

In just the first month of Benay's program, I clarified my business values and created a compelling vision to keep me motivated. I have not only identified with great certainty, my niche, I have also created an amazing outline for a six month program. I am feeling 'unstuck' and well resourced to tap into my creative flow with a number of other passive products in the pipeline.

A huge thanks to Benay for taking the time to outline a simple, practical and incredibly 'doable' program that gives you the 'kick' you need to get the results you want to see!"

One year later…
"Benay, I wanted to acknowledge how much your Nex Gen program impacted the course of my practice and business. The eBook I wrote in the Next Gen has become the source of online income [LOVE getting those Paypal emails!], even more satisfying than the revenue is the knowledge that I am in my sweet spot, impacting women and adding value through my coaching content, resources and programs.

Sitting here this morning feeling very, very grateful that you said 'yes' and challenged me to say 'yes' too. Thank you."

Tracy Lilley, Eternal Purpose Coach
tracylilley.com
You will love this program if…
You are you ready to find your unique coaching voice and message.
You want a future passive income stream from your coaching.
You work best when you have ongoing support, acknowledgement, advice and accountability to help you stay, committed, focused and on track.
You feel that it's finally time to take your coaching business to the next level and you are committed and have reserved the time to making it happen.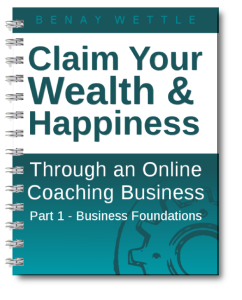 Includes:
Pre-learning Pack to ensure that you have the right foundations in place for a lasting coaching business
Eight, 45-min one-on-one mentoring session (1 session every 2 weeks) – to keep you supported and moving forward
Life Coach Office client membership for 1 year including access to video lessons and exercises
Unlimited email support, during the course, including products reviews
Life-time access to our private Facebook group exclusively for coaches who sell products online
$330 per month
(paid over 6 months – July 2015 – Dec 2015)
Join us – there is one spot left – with your name on it!