Join Our Exclusive Group
Next Generation Product Development (for Coaches)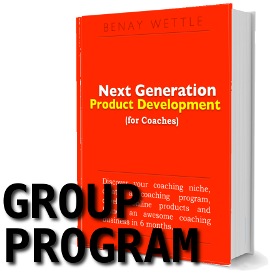 Are you a New Coach ready to set up a top-notch business from scratch?
OR
Are you an Experienced Coach wanting to clear out the cobwebs, refocus, and revitalize your coaching business?
If so, I'd like to invite you to join my Next Generation Product Development (for Coaches) Group. With my support you will make amazing progress with your coaching business.
Over in 26 weeks (6 months), you will:
Discover your perfect coaching niche
Create your own awesome coaching program
Develop online products that align with your niche
Launch a top-notch coaching website
Here's the full program outline:
Part 1 – Business Foundations (month 1 and 2)

Establish the essential foundations you need for a successful coaching business.

Get 100% clear on what matters most for you to be happy and fulfilled by your business (now and well into the future)

Define your perfect coaching niche

Create a clear and memorable elevator pitch

Develop your primary coaching program
Establish your product suite

Also includes 2 private coaching/mentoring sessions with Benay to validate your niche and help you smooth out your foundations before proceeding to Part 2.
---
Part 2 – Product Development (month 3 and 4)

Learn all about the 4 product levels you need in your coaching business to generate passive income and avoid burn out.

Develop your very own:

Freebie (to gain email subscribers)

eBook (to sell on your website)

Kick-Starter Kit (to sell on your website)

Online Group Program (a 3-6 month coaching program you can run with a group of 5-15 people)

All will align beautifully with your new coaching niche.

Part 2 includes 2 private coaching/mentoring sessions with Benay to support you and review your products.

 
---
Part 3 – Your Coaching Website (month 5)

By the end of this month you will launch a website that does everything it needs to do to empower you in this new era of online product, including: automated email list builder, sell and deliver information products electronically, collect payments online.

Part 3 includes  1 private coaching/mentoring session with Benay to help you resolve any teething issues you might have getting online.
---
Part 4 – Marketing and Wrap up (month 6)

Learn about the different channels you can use from here to market you coaching business and plan your marketing activities for the next 6 months. Run at least one paid advertising campaign.

Part 4 includes 1 private coaching/mentoring session with Benay to help you finalize your marketing plan initiate marketing activities and identify high-level priorities for you for the next 6 months.
---
Coaching and Support (for 6 months)
You will get one phone coaching session with me each month for troubleshooting, brainstorming, accountability, planning, sounding board, etc. You basically tell me what type of support you want and I'll look at you and your business and adapt to what you need.
You'll also have your own accountability buddy and special access to a private Facebook group to share ideas and get feedback from your peers.
Delivery Methods
I'll be using the following technologies to deliver the program content:
Life Coach Office (you'll get to see it from the client's perspective – very cool and helpful if you're using the tool in your own coaching business!)
Participants from the last intake are saying…
Exceeded expectations.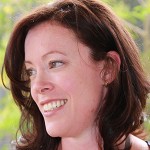 "I started the Next Generation Product Development course with Benay in order to create a health and lifestyle coaching program. At that point my business was still in the ideas phase, and nothing had been set up.
I expected to get assistance to create a great program that I could run either face to face locally, or online to a worldwide market. What I got was a fully-fledged business set up complete with a marketing and promotion structure, multiple products including videos, e-book and coaching program, and new-found knowledge on client management systems.

I now know how to set up autoresponders, create passive income streams, arrange guest posting, and build an email database. If you don't know what some of those things are, then you need to do this course."
Vanessa Thiele, DPsych (Health), MAPS CHP
Health Psychologist and Training Facilitator
Phoenix Health Transformations
A catalyst to living my dream.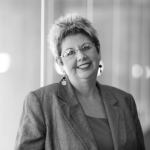 "Thanks so much Benay!
Next Generation Product Development for Coaches has been a real catalyst to me living my dream.

The course really helped me focus and get 200% clear on what I want to do with my coaching business (and I've been in this game for a long time).

Now, I love getting out of bed, am 100% focused and it's working, business is booming!"
Julie Davis
The Aussi Real Estate Coach
Logical Coaching
My niche and a coaching program- Done (in just the first month)!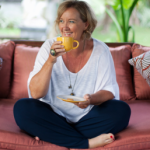 "Before I started this program I was stuck and overwhelmed with so many ideas but very little action. I was telling myself that I needed start working these ideas but didn't know where to start!
Now that I have completed the first month of Benay's program I have clarified my business values and have a compelling vision to keep me motivated. I have not only identified with great certainty my niche, I have also created an amazing outline for a six month program.

I am feeling 'unstuck' and well resourced to tap into the creative flow with a number of other passive products in the pipeline.

A huge thanks to Benay for taking the time to outline a simple, practical and incredibly 'doable' program that gives you the 'kick' you need to get the results you want to see!"
Tracy Lilley
Eternal Purpose Coach
tracylilley.com
Very happy.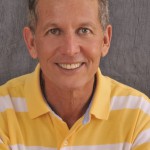 "Benay's coaching program provided me with the tools to create an online coaching business strategy that is aligned with my deepest feelings of peace and happiness. In a short period of time I evolved my coaching niche. I became el Happy Coach, delivering happiness to the world with online products and internet marketing concepts that work.

Thanks for the great outcomes – I am happy! ;-)"
Roberto Suarez
El Happy Coach
You will love this program if…
You are you ready to find your unique coaching voice and message.
You want a future passive a income stream from your coaching.
You work best when you have ongoing support, acknowledgement, advice and accountability to help you stay, committed, focused and on track.
You feel that it's finally time to take your coaching business to the next level and you are committed to making it happen.
Program Dates
Next Intake starts in August 2014.
Registration will open in July 2014 (please note, the 8 spots fill up fast – in under 24 hours!).
Reserve Your Spot
If you would like to be a part of this exclusive group, I encourage you to register on our waiting list as participation will be limited to the first eight who sign up. Registration will close once all spots have been filled. If you are on our waiting list, you will be notified, first, when registration opens.
The program is a 6-month commitment, of $399.00 USD per month.
Includes:
Six private coaching sessions with Benay,
Life Coach Office client membership,
All video lessons,
All exercises,
Email support including feedback on your products, and
Full access to our private Facebook group.

Just $399 per month
If you would like to get on our waiting list and hear about all future intakes, before anyone else does, please fill in your name and email address below.