Next Generation Product Development (for Coaches)
Are you an experienced coach who's ready to create and sell your own coaching products online?

If you've answered a resounding, "Yes", then Next Generation Product Development (for Coaches) could be exactly what you need now.

As a talented life coach, you know you need a range coaching products to demonstrate your expertise and diversify your income streams.

In my exclusive Next Generation Product Development (for Coaches) program I personally work with a few coaches for several months to help them design their own unique coaching products.

I've helped thousands of coaches with their coaching products since 2009 so I can give you the steps, tools and support you need most to start building the most logical assets you can from your coaching skills.

On top of this I'll also hold you accountable to getting your products done. As a coach myself, I speak coach language. I can read between the lines of what is not said, i.e see your empowering/ disempowering beliefs and strategies and am happy to share these with you if they are impacting your ability to create your coaching products.

I guarantee that if you join me and do the work, you'll have your own professional coaching product line ready to go in 2017. This means you'll have the first essential assets you need to start (or rekindle) a passive income stream from your coaching.
You are invited to join Next Gen Group #7
I'd like to invite you to join the Next Generation Product Development (for Coaches) program which I run with just as few coaches per intake.
The coaches who join now will be in the July 2017 intake which is Group #7.
You will be ideal for the program if…
You have completed your coach training
You have around 200+ hours of coaching/mentoring experience under your belt
You have a website in place already
You are looking for the best steps and a guide to help you create your own coaching products and you take personal responsibility for your results
You absolutely want to start building your email list and to start selling your own coaching workbook and course this year
A Calmly Productive Experience
I've been running this course for 3 years now and I improve it each time based on feedback from participants and on my own growth and observations. Each group gets even better results than the one before. I am continually amazed with the caliber and commitment of Next Gen students.
I know the pace and inputs that are needed to empower you to get all the work done AND enjoy the process the whole time. By the end of the program I guarantee that if you do the work, you'll have a focused message, clear product line, and a more confident outlook on your coaching future.
With this course and my support you will make amazing progress with your coaching business.
In just 5 months, you will:
Claim your coaching sweet spot and your ideal client (in the pre-learning phase).
Develop a complete suite of coaching products that aligns with your sweet spot. Including: a freebie to generate leads from your website, a coaching workbook to sell from your website and generate a passive income (also offering a low cost opportunity for prospect to try you out before opting for a more premium service) and last but not least an online coaching course that you can use as a part of your one-on one coaching or run with groups.
Enhance your coaching website with a more clear message,  a free give-away to build your email list and a shopping cart to sell your coaching products.
Have me on your team the whole time to offer support, advice, ideas and to hold you accountable so that you deliver and get real, tangible results from your investment.
Here's the full program outline:
Pre-Learning, Self Study

Upon sign up you will receive your Next Gen Pre-learning pack. The pack contains a treasure trove of material and exercises that are essential to establishing strong foundations for your coaching business.

In this Pre-learning pack you will:

Get 100% clear on what matters most for you to be happy and fulfilled by your business (now and well into the future)

Define your perfect coaching niche (we will also discuss this in detail in our one-on-one meetings)

Create a clear and memorable elevator pitch

Interview some real customers about your business

Learn all about the 4 product levels you need in your coaching business to generate passive income and avoid burn out

Have unlimited email support from me to answers any questions that may come up for you during the pre-learning phase

Please note: You will need 1-2 hours per exercise to complete the pre-learning which is mandatory prior to program start. Plan for 1-2 working days to get the work done before we start on 11 July 2016.

 
---
Signature Program Overview (Official Start)

We officially kick off the program with our first  60 minute mentoring session which starts the week of 11 July 2016. During our first meeting we will discuss the outcomes from your pre-learning (especially your niche ideas and the findings from your customer interviews). Then it's time to define your Signature Program Overview.

We'll start with eliciting your coaching processes from your unique combination of experiences and expertise. This will set the scope of your coaching product suite and get you totally focused on what kind of coach you are and who you help.
---
Website


Now that we've nailed down your coaching sweet spot and ideal client let's get you online.

We'll tweak your existing website to align with the findings from the pre-learning and incorporate your new signature coaching program. We'll focus on improving/aligning the content you must have on a coach website.

This means that as your products get created you have everything in place and ready to go to add your products on as each one is completed. You get instant reward for all of your hard work!

Like the rest of the course, this section includes monthly mentoring sessions with me (depending on which option you go for, templates, tutorials, and unlimited email support. I'll review your site, be your sounding board for ideas, and can even refer developers and designers (if needed).
---
Product Creation

During this section of the program you will develop your new coaching product line including:

Freebie (to gain email subscribers)

Coaching Workbook (simplified version of an ebook) to sell on your website

3-6 month Course you can run with face to face or online clients

Coaching Workbook
I provide video lessons plus fill in the blank, step-by-step templates to get you up and running ASAP. I'm my course, there is no such thing as staring at blank page. You have a solid framework in place from the get-go including; the cover, copyright info, table of contents, headings and instructions on what to write where. I make it easy for you to package your unique coaching voice and message into your products.

I'll be with you the whole way with monthly meetings and unlimited email support. I want to make sure that you nail this process and achieve the outcomes for your business that you have invested in.

Freebie (lead-generation tool)
Once your Workbook is done, we brainstorm concept ideas for the best Freebie/Giveaway to gain email subscribers and support and promote your new product line. This Freebie is an essential component to building your email subscriber base and ultimately, when your email list is big enough, to print money for your coaching business!

We'll talk about auto responders and broadcasts and which email marketing systems to use – the works! It will all be covered in a way that is friendly, accessible and totally possible to do for your coaching business.

Online Course
Next we re-purpose your first product into a Course (which you can present live, run online, or both). Again video lessons, templates, email support and mentoring conversations are provided the whole way.
---
Marketing and Wrap up

Finally, we wrap up the program by looking at Marketing. In this part of the program my main aim is to give you the basics you need to get you started.

You'll develop a simple marketing plan, including a product release schedule (template provided). I work with you to plan your marketing activities for the next 6 months so you have your next steps all mapped out.

That way, after the course is finished, you will be able to comfortably and confidently explore further the channels that are the best fit for you and your coaching business.
---
Course Dates
11 July 2016 – 2 Dec 2016

Course Features
One-on-one Mentoring
Starting in the week of 11 July 2016 we'll meet one-on-one every month for 5 months for a 60 minute mentoring session. Meeting times will be jointly decided at times that work best for us.
You get the support you need most to move forward within the scope of the program. Below is a list of some of the most common topics students need sheep with.
Mentoring can include:
Ensure you have a productive weekly routine
Continually test, massage, and validate your niche
Stay in alignment with your coaching business foundations
Elicit/finesse your coaching processes
Resolve any teething issues you might have getting online
Provide tailored software tutorials if needed (most common include MS Word, PPT, WordPress and Aweber)
Finalize your marketing plan and initiate cost effective marketing activities
Identify high-level priorities for the 6 months following the Next Gen Program
Support and encourage you – I know that with the right steps and enough effort, you can make your dream coaching business a reality
Learn more about me and my mission here.
Online Training, Weekly Accountability and Other Crucial Support
Here is a list of the other great materials and support you'll get with the program:
160-page pre-learning workbook so you jump into the program with focus and you are ready to go
Training videos on core topics ranging from product development techniques to tech tutorials to marketing concepts
Over 25 exercises and templates so you never have to start with a blank page – instead you start with a kick-start every time
An online coaching journal to track your journey and keep meetings focused on what you need most to get the work done
An email and short audio (MP3) from me each Monday with what needs to be done for the week plus tips, reminders and encouragement
Up to two rounds of detailed feedback per product as you create them
Access to all lessons and exercises for 1 full year from the date you register
Delivery Methods
I'll be using the following technologies to deliver the program content:
WARNING!!!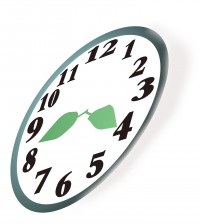 THIS IS AN EXTREMELY INTENSIVE COURSE (which is why I only work with a small handful of coaches at a time)! THIS MEANS YOU NEED TIME TO DO THE WORK – I'm counting on you!
This course is perfectly designed for coaches who have at least 10 hours a week to work 'On' their Business. I've got it all mapped out and show you the way. So, all you need to do is trust the process and put in the hours, each week.
Provided you do all the work assigned, you will easily achieve the outcomes for your business that you have invested in.
Alumni Feedback
---
Commit yourself to this course 100%.

"As an experienced coach who's written and published 3 books for my specialist niche of Hair & Beauty salon owners, I have been aware of the potential of product creation for some time and even dabbled at various projects but nothing came together until I took the plunge and joined Benay's Next Generation Product Development Course.

It turned out that the combination of tools, templates, training videos and 'One to One' coaching Benay provides turned out to be exactly what I needed and I now have a complete suite of products all mapped out, with a robust marketing plan to back them up and my first workbook and course due to launch in about three weeks time.

If you're a coach who knows deep down inside that creating products is the next step for you then trust Benay and commit yourself to this course 100%. You won't be disappointed."

Simon Lotinga
SimonLotingaConsulting.com
---
Tangible results.

"This is the first coaching program that has brought me tangible results.

I loved the mentoring and feedback elements. This added tremendous value to Benay's overall program.

I'm glad I trusted my gut instincts and signed up!!"

Beverley Anderson
Business Coach
Business Boost Expert
---
Extremely useful and inspirational.

"I can highly recommend Benay's NGPD program!

When I started the program, I was plugging along with projects here and there and marketing here and there. I had a vision for my business that I was moving toward, but it felt haphazard. I was also missing some foundational elements.

Through this program with Benay's materials, expertise & coaching, I have a lot more clarity, direction, products & systems in place to continue to move forward. It feels very exciting!

While Benay leads you through the program & projects with encouragement and a good amount of structure, she also greatly encourages you to listen to yourself & trust yourself – a tool that we all need if we are to succeed in building the business we are meant to have. This trust in myself is invaluable as it allows me to know that I can continue developing products & programs now that I have a system to follow & am listening to my inner wisdom.

I have invested in other business building programs, but for me Benay's program stands out high above them. Benay is an excellent role model of someone who has built her business according to the lifestyle she wants to have, instead of trying to fit a life into a business. Her coaching, expertise & thorough feedback have been extremely useful & inspirational – key elements of any business investment in my opinion!"

Janette Valentino
Valentino Coaching
---
You will love this program if…

You feel that it's finally time to take your coaching business to the next level by creating your own coaching products, you believe you can do it and have reserved the time to make it happen.

You work best when you have ongoing support, acknowledgement, advice and accountability to help you stay, committed, focused and on track.

What's included:

A 160-page pre-learning pack to ensure that you have the right foundations in place for a lasting coaching business

Five 60-min, one-on-one mentoring sessions – monthly from July – Nov – to keep you supported, on track and moving forward

Secure online access to video lessons and exercises for 1 year (expires July 2017)

Two detailed,  product reviews per product – email me your drafts and I'll review your work and email you a full list of suggestions

Unlimited email support, during the course

Life-time access to our private Facebook group exclusively for coaches who sell their own products online

Special Bonus for Our Students: 6-month Premium Coach Account on our Life Coach Office coaching business software (see right for details)

Special Bonus for Our Students

6-months of Life Coach Office Premium

(VALUE $294)

Get a Life Coach Office Premium Coach Account with your investment in the Next Generation Product Development (for Coaches) program.

You get all the great features that Life Coach Office has to offer for 6 full months and you can choose the start date. Manage unlimited coaching clients and deliver your coaching content all online, all in one place.
Questions?
If you want to know more about the program please email me your questions.


Join the Next Gen Program now.
$330 per month (for 5 months)
Includes 5 mentoring sessions – 1 session per month
---
Do it now.

"I can't say enough about Next Generation Product Development Program (for Coaches) – except, 'Do It Now!'

Benay takes you from identifying your core beliefs and principles to becoming a professional online presence as a coach over a six-month period that when I look back, I know I could never have gotten off the ground without her. I believe The Next Generation Program is absolutely essential to get your coaching business up and running in a solid, professional and business-like manner.

Benay's expertise guides you through those challenges in business development, she knows how to draw out the best of our expertise and get it out there for our potential clients. The accountability portion of the program is awesome.

I would not hesitate at all to recommend that enrolling in The Next Generation Program is crucial in the development and launching of your coaching business."

Leslie Dougherty
Executive Coach
Leadership In Life
---
Gained the clarity I needed.

"I have really enjoyed working with Benay. Her program is very well structured and I have loved the 1:1 sessions with her. She is very talented when it comes to accountability and making sure you are moving forward. NGPD has helped me gain the clarity I needed given I was repositioning my business. I now have a clearly defined ideal client, a clear offer and pricing structure and a website reflecting all of that. Thank you so much Benay!"

AnYes van Rhijn
Business Lifestyle Coach
AnYesvanRhijn.com
---
Certain of my niche and passive income.

"Before I started this program I was stuck and overwhelmed with so many ideas but very little action. I was telling myself that I needed start working these ideas but didn't know where to start!

In just the first month of Benay's program, I clarified my business values and created a compelling vision to keep me motivated. I have not only identified with great certainty, my niche, I have also created an amazing outline for a six month program.

I am feeling 'unstuck' and well resourced to tap into my creative flow with a number of other passive products in the pipeline.

A huge thanks to Benay for taking the time to outline a simple, practical and incredibly 'doable' program that gives you the 'kick' you need to get the results you want to see!"

One year later…

"Benay, I wanted to acknowledge how much your Nex Gen program impacted the course of my practice and business.

The eBook I wrote in the Next Gen has become the source of online income [LOVE getting those Paypal emails!], even more satisfying than the revenue is the knowledge that I am in my sweet spot, impacting women and adding value through my coaching content, resources and programs.

Sitting here this morning feeling very, very grateful that you said 'yes' and challenged me to say 'yes' too. Thank you."
Tracy Lilley
Eternal Purpose Coach
tracylilley.com