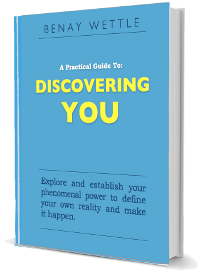 What's the Book About?
In this eBook, I guide you through the foundational material that I go through with all my new life coaching clients. It covers all the major Life Coaching 101 stuff, clients need to get through, first, to facilitate change.
What You Get
Plenty of concepts and exercises that help you evolve
Discover your own fresh start
An improved version of you, on your terms
Read how one coach used Discovering You for her own marriage in her article, Building a Strong Marriage Abroad. Discovering YOU – Finding Us.
$14.95