Why Every Coach Should Offer Online Coaching Programs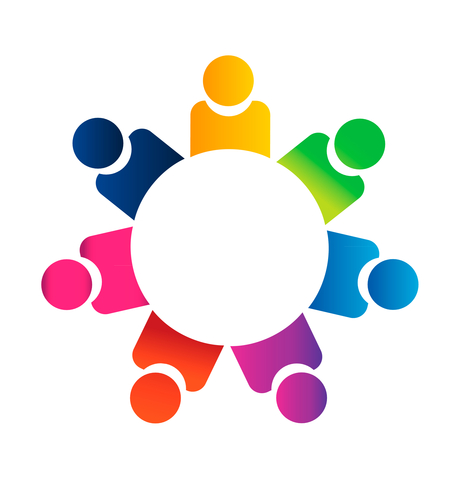 Every time I design a new online coaching program I am blown away with how rewarding it is for me personally, for the participants who sign up, and for my business cash-flow.
So, just in case you have not branched out into online coaching programs, yet, I thought I'd share with you the reasons why I think they are so great. And maybe, just maybe, you will be inspired to design one of your own!
I Love Online Coaching Programs!
At this very point in time I'm in the exact middle of running a 6-month online coaching program called, Next Generation Product Development (for Coaches). I've got 8 participants, from all over the world, that I'll be working with for the next 6 months. It's part self-study, part email follow-up, and part hand holding – with monthly, Skype coaching calls. Everyone's going through the same material, on the same schedule which really helps me manage my time and head space!
It's great fun and rewarding for me as the coach.  In just the first month, I've already had some incredible, exciting and inspiring results with participants. I'd say that long-term, intimate groups like this are my preferred coaching medium (well… let's say, intimate small groups, AND automated self-study programs that tick over while I'm at the beach – but more on that another day). 😉
Rewarding for the Coach
Here's why…
Consistently Deliver Tangible Solutions
It's much easier for you to focus and consistently deliver tangible solutions when you've systematized your coaching into a repeatable process.
Once the content for the online coaching program is there, you can offer it to groups and individual clients.  If you want to offer exclusive, VIP coaching, where you hold someone's hand through every step of your program, you can use the same content and just bolt on more coaching hours!
Leverage Your Time and Expertise
Helping a whole group of people at the same time with the same problem is much more efficient than coaching clients one-on-one on what every topic they bring to the table. Plus, once your program is designed, you can use the ideas and materials over and over again in many formats (in your blog, as an eBook or series of eBooks, etc.)
Asset Creation is a Powerful Motivator
In the back of your mind you always know that while you are creating your online coaching program, you are also building an asset for your coaching business that you can use again and again (e.g. running another self-study + coaching group, turning the program into an eBook, converting to a fully automated online course, etc.). I don't know if you are the same way, but sometimes, this is all the motivation I need to help me work through the bad days and break through to the other side!
Smart for Business
Online Coaching Programs benefit your business. Here some of my favourites:
Content is King
If you have the framework to support 6 months of content, you will have plenty of topics to create countless products, emails and articles that you can use to build a strong fan base AND create additional income opportunities for yourself.
You Become an Expert
Once you've developed and delivered 6 months of material on a topic you automatically become more of an expert on that subject than the majority of the population. Most coaches just don't push it that far so you will stand out.
You Have Predictable Cash-flow
When you fill a coaching group with participants, and providing it rocks, you are pretty much guaranteed a set income stream for half a year. SWEET!
You Become More Accessible
When you coach a group with a long-term commitment, you can usually afford to lower your hourly coaching rate. This enables people who may not have been able to afford you in the past the invaluable opportunity to play ball with you. A win/win.
Get Better Clients
With such a big commitment needed from your customers, up front, you quickly weed out tire kickers and end up with amazing people who want change and are ready to work for it. Thus, making your job easier, more fun and more rewarding. You and your clients shine and that is great for business!
I'm Sold on Online Coaching Programs!
If you are not already doing online coaching programs in your coaching business, you need to start!
Seriously, it's good for you, it's good for your coaching business and your clients will thank you.
Clients love structure and to see an outline of what they are going to get for their money (this makes selling a breeze – or at least 100 times easier!).
In Closing…
I am going to hazard a guess that there are at least 5-10 people on this planet that would love to join your online coaching program. So, the question is, now…when are you going to make that happen? 😉
  For further reading you may want to check out: