How to Wake up Inspired and Motivated

White-label Life Coaching Workbook (for Clients)
A comprehensive guide to personal development planning that you can re-rebrand for your business.
What's the Workbook About?
This workbook is a comprehensive guide to personal development planning. It includes the most relevant mindfulness information for successful goal setting. The intention of this workbook is to help your clients develop the inner strength needed to wake up each morning feeling inspired and motivated.
This workbook is FULLY EDITABLE. With your purchase, you can change any part of it that you like.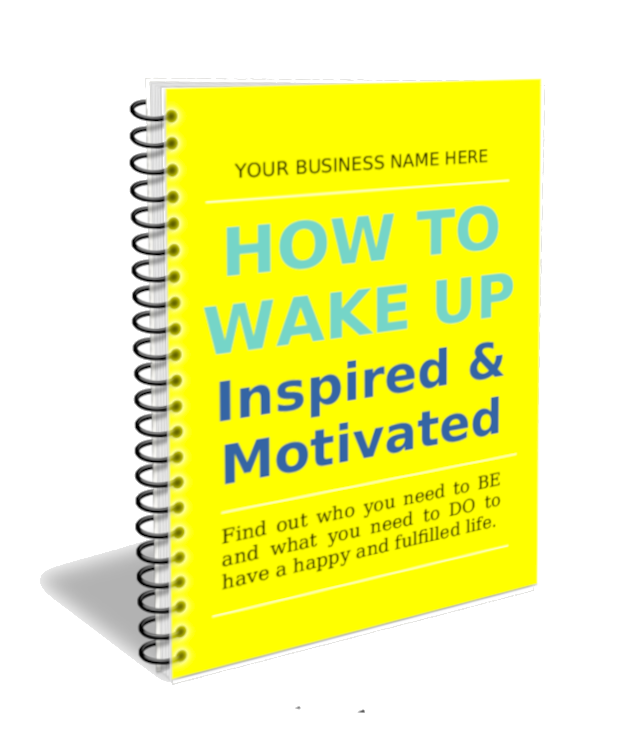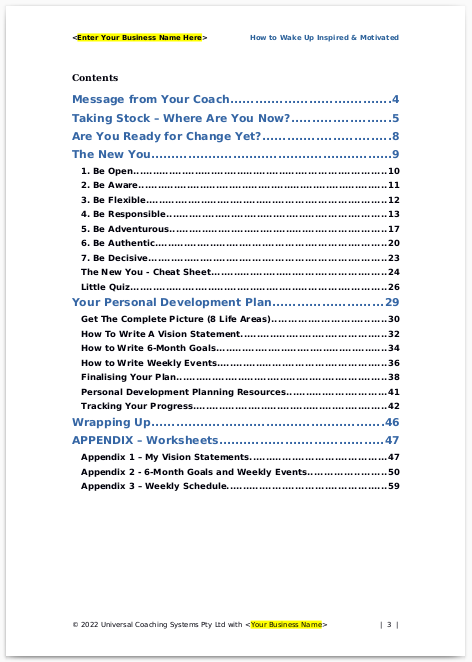 What You Get
A 59 page workbook that you can change and re-brand as you see fit to best serve your clients.
With this ready-to-use workbook, we've laid the foundations with content and formatting so save you all the leg work.
Just add your business name to the cover and you are ready to go.
Workbook Content
Tips, exercises and actionable information on the success mindset to help turn life coaching theory into real results.

Base knowledge needed to write an effective personal development plan, covering each of the 8 main life areas.

Foundational material on how to start motivating and inspiring oneself from within.
$14.95
(PDF Version – Not Editable)
$137.00
(Doc Version – Editable)
Why Just Buy One Program When You Can Purchase All of These for One Special Price!
Your Coach Kick Start Pack

Includes:

Was $216.80 Now $187.00