Coaching Program for people in transition.
Get clear on your passions, feel them, activate them, and become a magnet for naturally attracting more of what you truly LOVE into your life and business.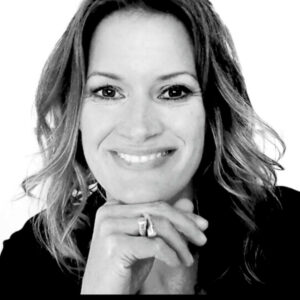 Hi, I'm Benay Dyor.
I'm a compassionate guide who helps people at a crossroads in life.
Through the Passion Map process I will help you connect to and activate all the aspects of your life that light you up from the inside.
This clarity will help you see options and possibilities that may be hidden to you now. Feel in tune with your true self and make decisions that are in alignment with your souls truth.
I look forward to helping you through your transition.
xox,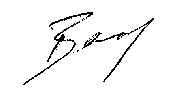 The Passion Map Program is a 4-week, online, 1-to-1 program.

It helps you get clear on your passions and turns you into a natural magnet that draws even more of what you love into your life.
How it works
Through a technique called, Passion Mapping™, I help you get out of your head and into the innate wisdom held in your body.
Be gently guided from your head, into your heart, into full embodiment of the things that make you feel most alive at a soul level.
From the space of being activated as your best, authentic self, receive your highest purpose and explore the visioning space of your new future living in alignment with passion.
Provided you give the prosess your full attention, when you leave the program the work is done. Your passions are a part of you. You will start attracting your passions into your life.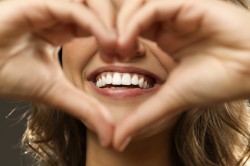 A breakdown of each week…
WEEK 1: Self Reflection
You will receive a 35 page workbook that helps you explore what you love and what lights you up the most. It's a week of reflection and exploration for you.
You will bring your conclusions of this week to our first meeting in Week 2.
WEEK 2: Deep Dive
Building on week one, we come together in a video call and go deep into your passions. We purge the "should s" and find the truest, most resonant essence of your passionate self.
My role as facilitator is not to change you, it's to insure you're being honest with your soul.
WEEK 3: Soul Activation
We come together again online. This time focusing on you experiencing your passions at the cellular level.
WEEK 4: Highest Purpose

In this online or in person meeting you'll work from a highly creative, receptive and activated space. You'll experience your future self living in alignment with your passions and gain clarity on your next steps.
30-Day Followup

30 days after our Highest Purpose session, we come together again to see how the integration process of your Passion Map is going. Its a wonderful opportunity to ask questions and ask for any additional resources you need moving forward.

A tangible awakening and a new knowing within the mind and body of what your most passionate self feels like.
Because of this new inner knowing, you automatically become better at manifesting a life you love.

A 2D symbol that represents your most passionate self. It can become your totem that inspires this phase of your life. 
Your Highest Purpose Statement.
Clarity, direction, and a map of how to get there.
Dreams quickly became reality with what feels like flow, rather than effort

Upon beginning the Passion Mapping process, I almost immediately experienced a refreshing wonder in the world around, and began to recall joyful experiences from the past that have since inspired some positive changes in the present. 
Dreams quickly became reality with what feels like flow, rather than effort.
I have particularly enjoyed being able to articulate the things that truly light me up and to experience these with renewed vigour, energy and peace.
In alignment with my soul-led purpose
I've done a lot of personal development and goal setting over the years, yet the Passion Mapping process has struck a much deeper chord.
My intention for doing the Passion Mapping was to get clarity around my core values and to make sure I was living in alignment with them. Benay made the whole process feel so empowering and she was incredibly supportive with each step.
My passion map now makes it so much easier than ever before to make sure that I'm living and working in alignment with my soul-led purpose and core values – in both my business and personal life.
Get the full 4-week program for just $795 USD.

That includes:
1x preparation workbook (35 pg PDF)
1x passion deep dive video call (2-hours)
1x soul and body activation video call (2-hours)
1x highest purpose & visioning video call (2-hours)
Check-in video call 30-days after your personal immersion day
All inclusive 1-to-1 facilitation, postage, materials and administration
Get clear on your passions, feel them, activate them,
and become a magnet for naturally attracting more of what you truly LOVE into your life and business.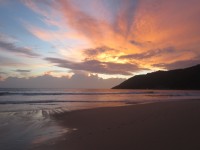 How do I register for the program?



Click the button below to book your Passion Map.
Due to the time intensive nature of this work, payment must be received in full prior to commencing the program. Your full payment includes a $250 non-refundable booking fee to cover administration fees.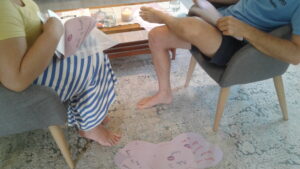 Interested in deepening your Relationships?
I also offer similar programs to quickly build deep soul to soul connections between you and your romantic partner, business partner(s), or between team members. Email me for further information.
I know how to manifest a happy and fulfilled life
Passion mapping allowed for my partner and I to individually gain clarity on the passions that fuel our paths in life. Now we know how to manifest happy and fulfilled lives.
When we came together as a couple, passion mapping brought us together to uncover as a team how we can use our passions to create the best life for our family.