Have you been focussing on getting all of your marketing updated on a regular basis? But what about your website?
I know I haven't updated or upgraded my site in a few years. It's on the back burner as far as life goes and I am too busy with other things. But if you are using your website for your business, and you have an intention to take your business to the next level, your website may need some changes. It doesn't have to be a chore, there are some easy things you can do to revamp your website and add new excitement to what you have on it. Today I'm gonna share some!
Add new pictures of yourself
Lots of photographers have special deals from time to time. Search for one in your area to get those new awesome photos taken. Then all you need to do to update your site and make it feel new, is add those new photos where you had ones before… the photo session takes maybe an hour, and changing the images on the website takes maybe 15 minutes but it makes your whole site look different and new.
Do you have a blog post that has done really well? Or a worksheet or ebook that's been sitting waiting to see the world? Take the time to get that freebie on your website and grab those emails for your list!
Write guest posts on other sites add the RSS feed to your site
I know a ton of people that write articles for other websites and periodicals, but don't showcase it on their own website. Adding the RSS feed of your articles from other publications to your website is a really quick way to make your website look up to date and it only takes about 5 minutes to set up a free plugin on your website to do so.
This one is more time consuming, but it's a great way to update your website. The frequency is in your hands, but it's important to be consistent with the time frame that you choose. Make an intention to add a new blog post on your site every week or month and that will bring new and returning visitors to your website.
These are just some of the quick and easy ways that you can make your website seem new and refreshed! Let me know other ways you might make changes to your site. And if you need assistance in how to make changes, feel free to comment below and I will assist you!
Happy new year everyone!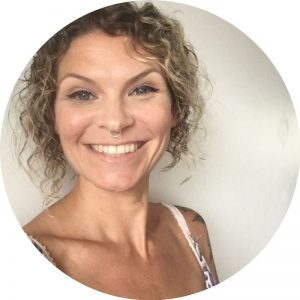 Jennifer Mitchell has been a WordPress website designer and developer for coaches for the past 7 years. She is also co-founder and technical and logistics manager for The Coach Guardian. Jen loves to share her knowledge in all aspects of building an online presence with coaches.