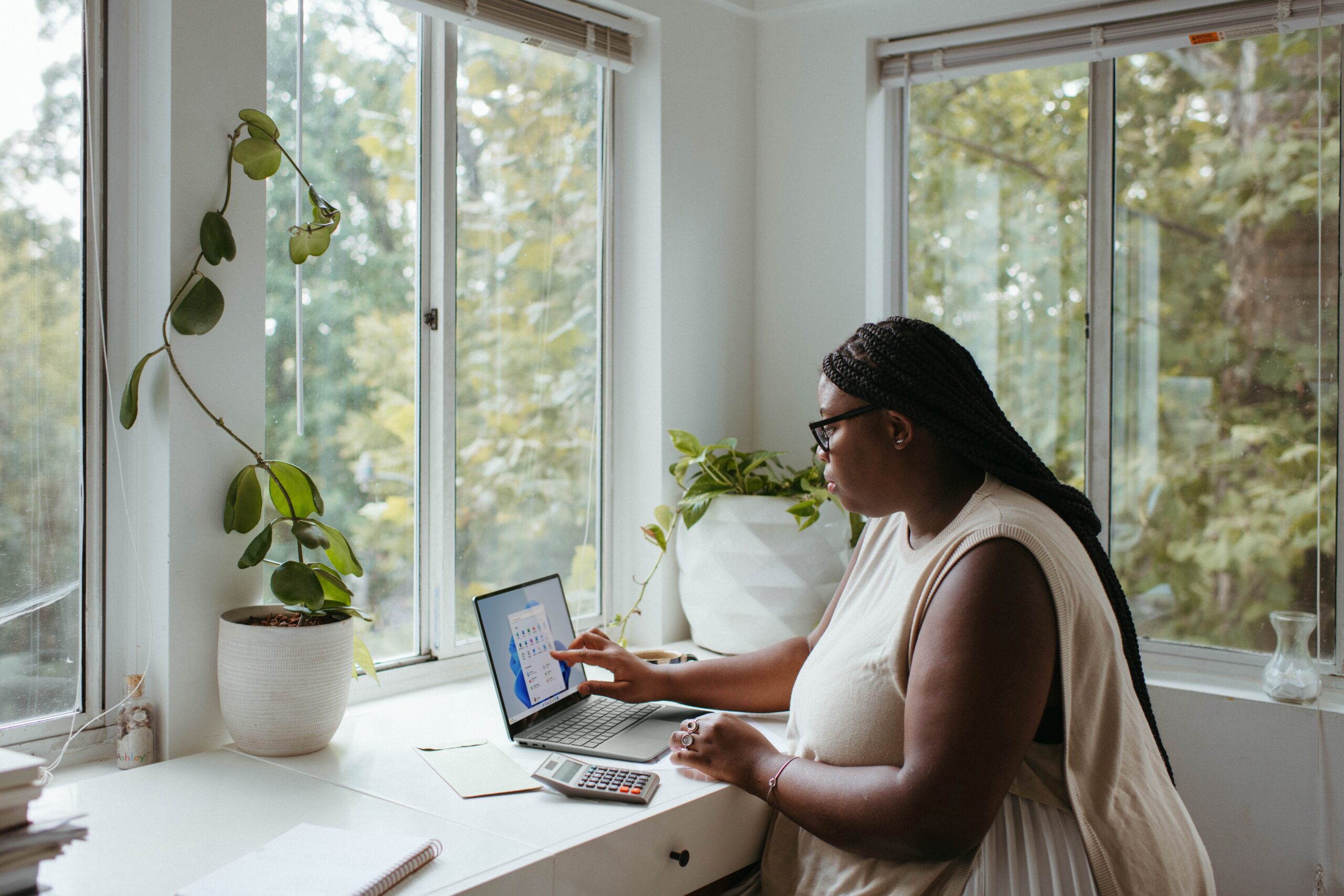 How to Start Your Home-Based Coaching Business
This article was edited with updated information on May 23, 2019
Are you thinking of becoming a certified life coach and starting a traditional life coaching business that focuses on you coaching people one-on-one?
Are you looking forward to quickly replacing your day-job with your life coaching business?
If you have answered yes to either of these questions, there is something that you need to hear before you go any further:
The dirty little secret in the industry is that most coaches do their life coach training and get their life coach certification and never actually get a coaching business off the ground!
It's sad because in many cases, they are talented life coaches, but they are just lost when it comes to the business side of coaching. They start out with unrealistic expectations of what their business will achieve in the first year, fanned by the over-the-top enthusiasm and salesmanship of coaching schools. They waste critical time and start-up money on things that they don't need until they have 200+ hours of life coaching experience under their belt. Does this sound familiar? Is it something that has shown up in your life?
Don't be discouraged! There is good news! Starting a life coaching business is actually easy and affordable if you know what to focus on. After making many mistakes starting my own life coaching business and wasting lots of money, I am happy to show you how I would start my business now if I were able to do it all over again.
Don't give up your day job just yet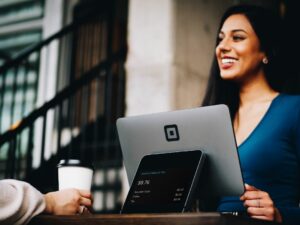 I hear stories about coaches, and I was one of them, who give up their day job and decide to coach full time. This is a great idea if it inspires you and you have a second income to live on while you build up your business. If you are thinking of giving up your day job and you do not have a second income to live on, I highly recommend that you consider taking a part-time job while you build your business. This will help you pay your bills, keep food on the table, and give you the capital to start your coaching business without stressing about money
There is literally nothing more unattractive to potential clients than a hungry life coach! Plus, by being responsible and realistic in your business, you are setting the right example for your clients. Remember that you are the one who has to walk the talk and show your clients what success really looks like.
Get professional advice on the basics first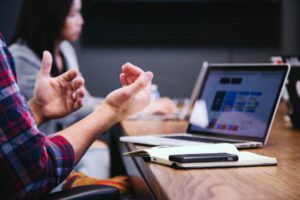 You do not need to do everything on your own and you don't need to do everything you ultimately want to do in your first year.
One area that many coaches need help with right away is being in compliance with the business laws in their country and state.
It is important to check with accounting, bookkeeping, legal and insurance advisers to make sure that you are in compliance with the rules and regulations for small businesses within your country and region. In many cases you may be able to get one free or low cost initial interview to discuss your needs.
During that initial interview tell them that you are starting a life coaching business, are coaching a handful of clients for money and expect to earn X amount each month (number of clients per month x the session rate). Don't be embarrassed if it is a low amount, this could even qualify you as a hobby and reduce your tax and insurance obligations. We all have to start somewhere!
You will likely make mistakes, hire the wrong experts, waste money – and that's awesome! Mistakes and wins both contribute to your personal growth and expansion. Some even say you learn more from your mistakes!
One mistake I made when I started out was spending about $600 on intellectual property advice in my very first financial quarter of being in business. The investment was a total waste of money because I got advice on a premature idea. Road-test your ideas first!
Once I had completed 200 hours of coaching – later in my first year, my business ideas were quite different, so, the legal advice I needed was different.
Bummer – I could have paid my self that money instead…
So start with the basics, find consultants offering free initial interviews, start coaching your clients, get your 200 hours and really fine-tune your niche and business model and then hire experts for the more intricate aspects of your business.
Build your brand on a shoestring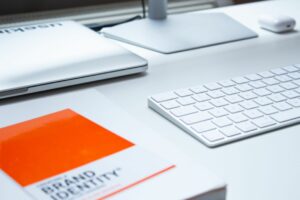 I cannot think of one life coach in my coaching graduating class (of about 30 students) who is still running the same business 5 and 10 years later, coaches evolve and grow and so does their business and their brand. I'm confidently guessing that 9/10 of the people in my class are not even in the coaching business any more.
When you are just getting your feet wet in your coaching business, keep it simple and inexpensive. A website and a social media account or two is most important . Here are some tips on how to do that:
Create a website for free
Everyone needs a website. Printed materials are no longer the way to attract clients and grow your business.
If you have little technological experience, you can get a website for free in a matter of minutes by visiting www.wordpress.com. WordPress.com gives you simple and easy fill-in-the-blanks templates that get your business out on the web.
You can also build your website using platforms like Wix, Weebly, or Squarespace, but I recommend WordPress for its ease of use and it's manageability and transferability. If you would like to read more about these platforms, you can read this article from the website designer that designed and maintains our website, "Which Website Builder is Best?"
Keep it simple. Find out how to add pages and ignore the rest. Make sure you have the following 5 pages on your site: Home Page, About you, your product list, benefits of working with you/a life coach, your contact details.  For more information on what a coaching website needs, you can listen to these Coach Pep Talk podcasts:
Sign up for Social Media Business Pages
Creating connections with others does not only mean networking events where you shake hands with and give your elevator pitch to everyone you meet. This can all be done online now!
Facebook, Instagram, and LinkedIn are great ways to connect with those in your area and worldwide. It is almost imperative now that you have a LinkedIn, Facebook and Instagram business page to share your thoughts, create connections with clients and other coaches, and build your business. For more information on how to do this make sure to listen to these Coach Pep Talk Podcasts,
Get a business card without breaking the bank
Business cards are nice to have but certainly are not essential in this digital age. These days, instead of using a business card, I go straight to Facebook or Instagram and connect with people I meet at networking events. If you do want to create a business card, it only needs your basic information: your name, your title e.g. "Life Coach", your mobile/cell number, your website address e.g. "www.YourName.wordpress.com".
You can get a Business Card sample kit  for free from www.vistaprint.com. Yes, they do it for free, plus postage.
Or you can design and print your own business cards using online apps such as Canva and print them out at home or have them printed at a print shop near you.
When you are starting out it pays to be frugal. People really don't care about your card anyway. They are either interested in you or they are not – your card is not going to make a difference. Think of your first business card as an easy way to give out your contact information
Design a seamless client management system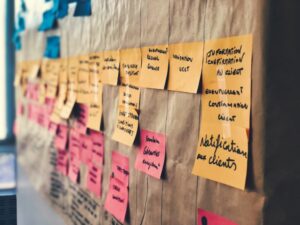 Having an end-to-end system in place for managing a client, from your first meeting with them through to the completion of a coaching program with you, is like having an extra boost of confidence up your sleeve. Clients are impressed when you have structure supported by documentation. They feel that you know what you are doing and are professional.
I have to admit that, in the beginning, I had bits and pieces for my clients but didn't combine everything into a smooth client management system until probably my second year! It would have saved me a lot of heartache if I had just sat down, documented a simple process and used it consistently with all of my clients.
If you want to see a list of tools and templates I use in my client management system, check out our Coach Kick Start Pack. You can also get a free download of 5 tools to start your coaching business here.
For a seamless online content management system, there is none better than Life Coach Office. This is a great way to give your clients tasks and information in between the times that you meet one-to-one.
It has a plan that will work for every coach, even those that are just starting out. You can try it out for FREE by going here. This is an amazing way of keeping all your clients in one place online and really wows your clients with all you have to offer.
Network to Build Relationships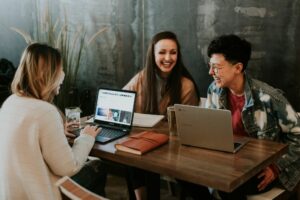 If you want to build a business that involves one-on-one life coaching, then you need to meet people and form trusting relationships with them. The secret to building business relationships is not about how many people you meet and give your card to. It is about knowing a handful of well-connected people who like and trust you.
A great way to build this sort of relationship for a life coach is to commit to a networking group. When I first started out back in 2006 I joined Business Network International (BNI) but these days I love meetup.com.
Meet up is free and there are usually tons of meet up groups even in smaller communities like I live in now. Just go to meetup.com and do a search for any topic within a distance radius of your location!
I've discovered that consistency and intention is the key with networking.
When I joined the Barefoot Business Women I joined to make friends and I attended as many meetings as I could for 2 years and counting. When I joined I actually didn't even expect to get any business from it, I though I was way too niche for the group. I was literally shocked when at about the 12 month mark, members started buying my programs.
In conclusion, if you want a good start to your life coaching career, start a simple, low-cost business that will help you get 200+ hours of life coaching under your belt.
You can do anything when you start it the right way! When you do this, you will prove, to yourself and your clients, that you have the strength and commitment needed to succeed in the industry and take your business to the next level.
You will also save yourself the heartache and headache that happens when you try to do too much at once.
Hit the ground running with these 5 Simple Tools