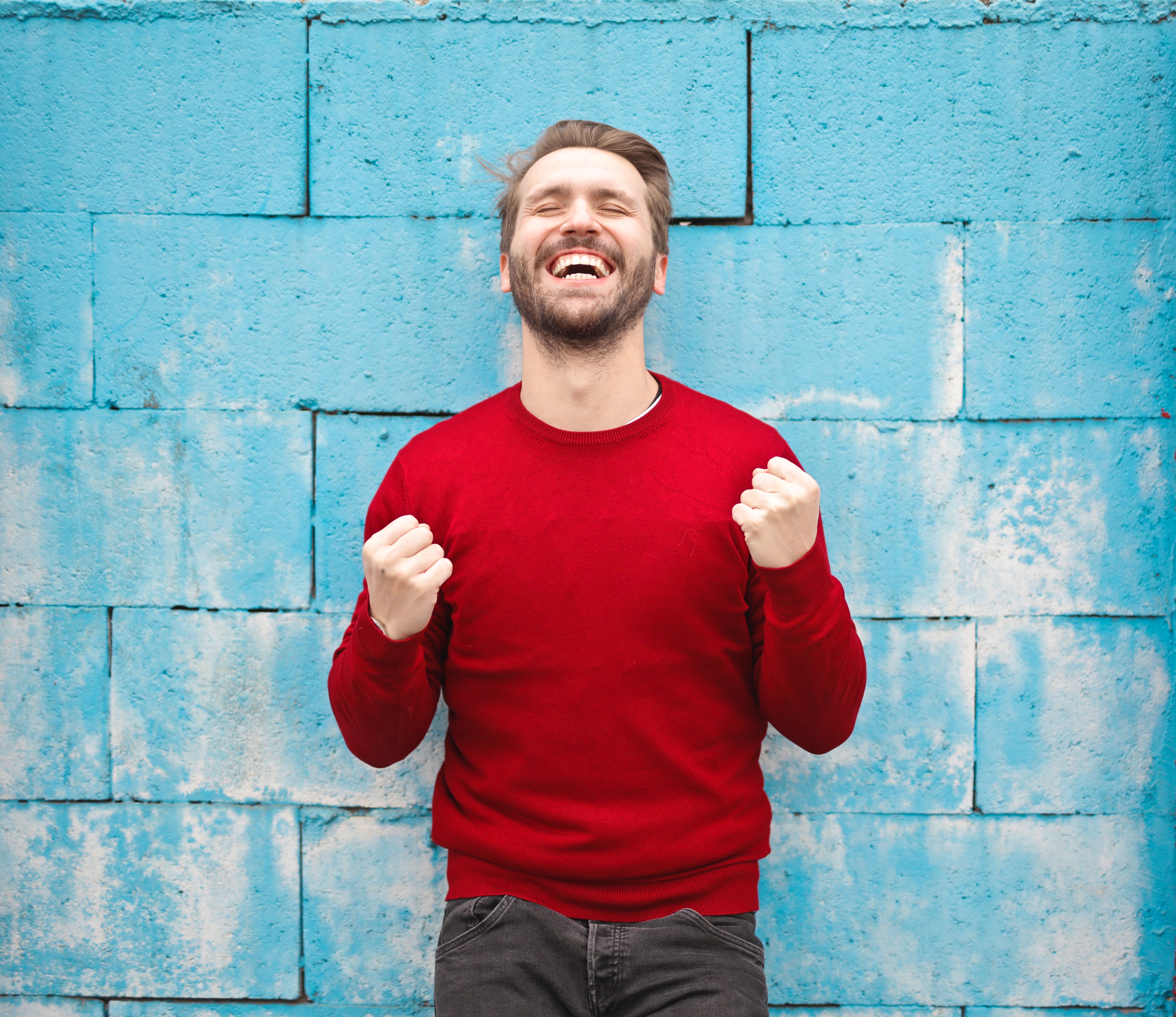 3-Step Formula for Getting Coaching Clients
I've been working with coaches since 2009 and the number one question is always the same – how do I get more coaching clients – consistently?
I'd love to tell you there is a quick, free way to do this, where you don't have to get involved or learn any new skills but that wouldn't be true and just isn't realistic anyway.
The good news is that there is a magic formula and it's pretty simple if you take it one step at a time.
The Magic Formula
Here is the simple, realistic formula for attracting coaching clients consistently.
STEP 1: Create Your Signature Program
Create your signature program so you are super clear and confident about what type of coaching you sell.
STEP 2: Design an Effective Sales Funnel
Design an effective sales funnel that captures the email addresses of your ideal prospects and automatically nurtures them from cold, to warm, to paying clients.
STEP 3: Choose Your Lead Generating Streams
Choose 1-2 lead generating streams (like Linkedin, Facebook, Instagram, etc) that work for your personality type. It's smart to choose ones where lots of your ideal clients are already hanging out. Then stick with those streams for 1 year so you have time to master them.
And since I know some of you are probably wondering…Yes, you can outsources bits of this so long as you understand how each of the each of the component parts fit into your business strategy.
Simple, not Free

Even though the formula is 3 steps – don't be fooled into a false sense of ease and security.
I've seen hundreds of coaches who still don't understand the formula and fewer still who have it mastered.
And there's good reason for it!
To do the 3 step formula for getting consistent coaching clients not only do you need to know how to coach, but you need to become, if not expert, at least knowledgeable of many other skills including:
market research and validation
product creation and pricing
persuasive writing
graphic design
web page development
email marketing software
strategic content development and delivery
mastering your chosen lead generating platform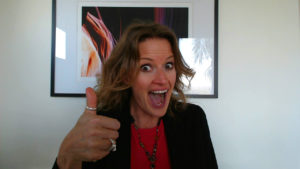 But not to worry. You can do it!
In this thorough article I guide you through each of the 3 main steps in the formula so you understand the core components of your client generating system and why each one is important. So, you can get started creating the perfect client attraction system for you.
STEP 1: Create Your Own Program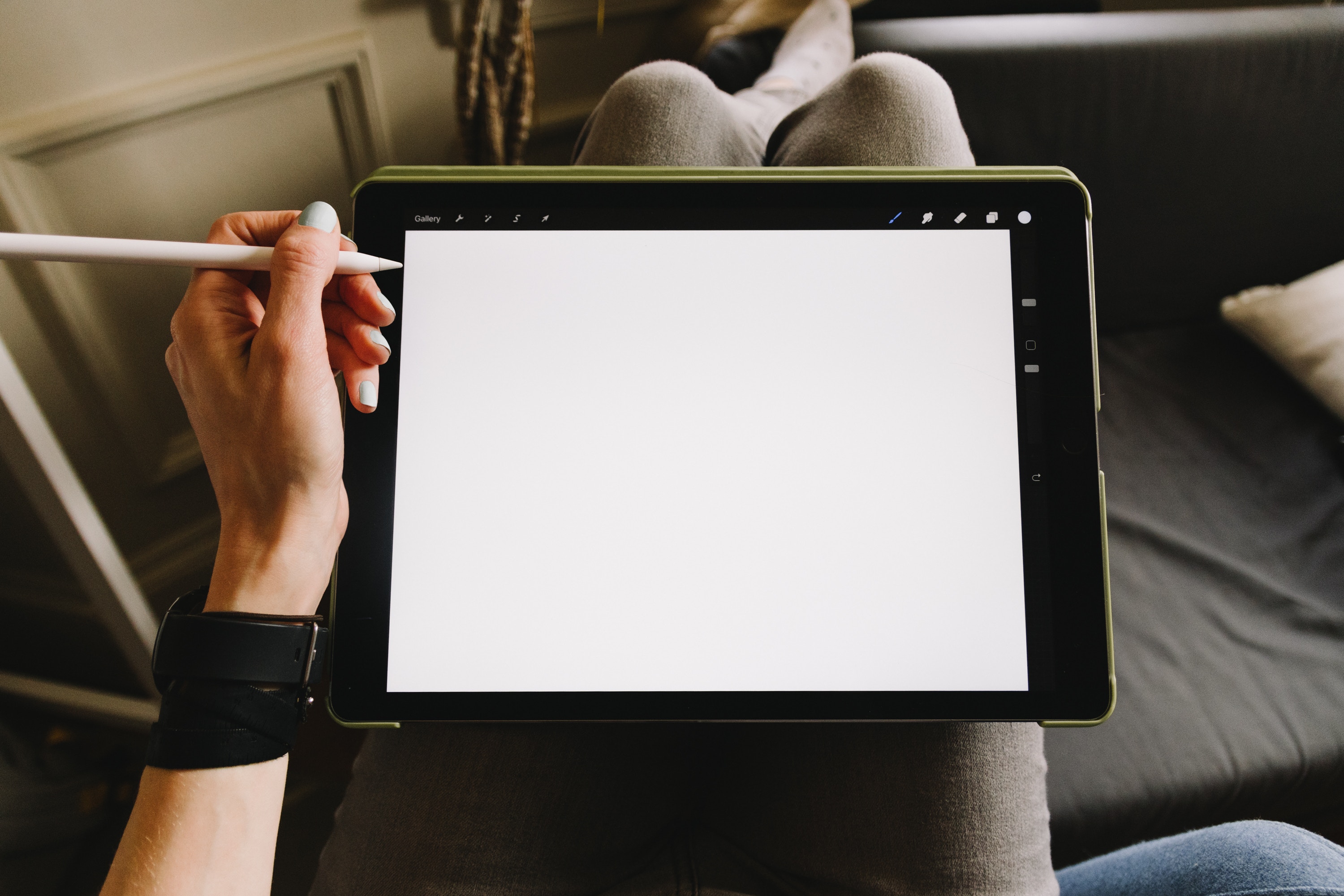 In these days with so many coaches piling into the market it can feel tricky to get known as the expert.
We all need to be able to talk confidently about our coaching.
But how do you do that if you're not 100% clear on what you sell?
Coaching Doesn't Sell
For those of you who are struggling with sales, let me give you a tip.
In most cases coaching doesn't sell.
No one wakes up in the morning thinking they want to buy coaching (unless you are a coach or an HR manager who is already sold on the coaching approach and you want to buy it for your staff).
Most people don't get what coaching is. It's way to vague and intangible. And if people can't easily grasp the benefit they don't buy.
So, selling "Coaching" just doesn't work because most people don't easily associate value with it.
Selling Coaching Solutions
What sells is a specific solution to a specific problem that people know they have and are willing to pay for.
Once you have that, you can start attracting clients because you can target your marketing to attract the exact people who have the problem you solve.
How to Get More Coaching Clients – Consistently
Until you know what problem you solve and who you serve…nothing else matters.
If you are struggling getting coaching clients the first place to look is at how clear you are on:
Your ideal client
The problem you solve that they are happy to pay to fix
Once you've chosen your ideal client and the problem you help solve it's time to do some simple, fast market research to make sure you know if you are on to a winner or not BEFORE you get to deeply invested into your chosen niche.
For detailed information on choosing your nice download the Find Your Coaching Sweet Spot workbook.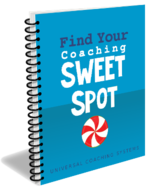 When you bring a coaching program into the market that is a perfect fit for solving the problem your ideal client is happy to pay to fix – you hone your marketing to those people and off you go!
STEP 2: Design an Effective Sales Funnel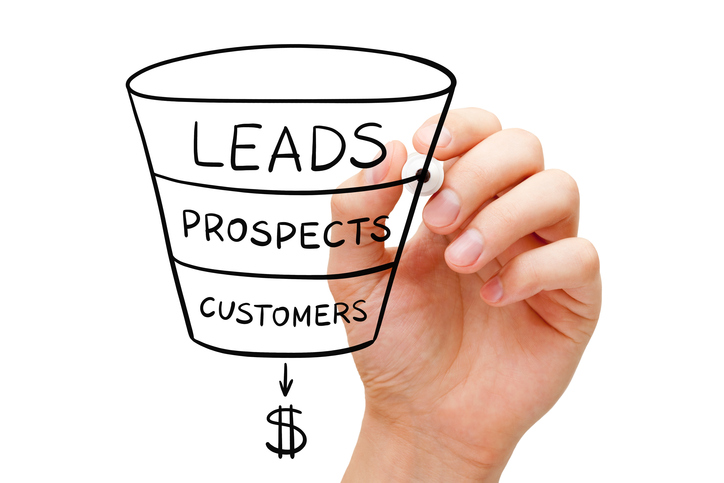 Let's start by discussing what a sales funnel is and why you need one.
What is a sales funnel?
The simplest way I can think to put it is, a sales funnel is an automated way to gradually nurture prospects into paying customers.
Your sales funnel has 3 main parts to it:
Lead magnet – a FREE high-value thing (ebook, webinar, class, checklist, etc) that you promote that attracts your ideal clients.
Landing page – a way for prospective ideal clients to opt in and get the free thing.
Email marketing system – stores prospects email addresses and sends out a series of cleverly written, persuasive, automated emails that convert prospects into super fans and paying customers.
Why coaches need a sales funnel
The reason you need a sales funnel (whether you're coaching online or face-to-face) is that an effective sales funnel has no cap on how many prospects you can effectively nurture at the same time.
That means…
If you are speaking at an event, you direct the participants into the top of your sales funnel.
If you run an ad (print or online) you direct the reader into the top of your sales funnel.
If you are active on social media you direct the reader into the top of your sales funnel.
If you blog in each post you direct the reader into the top of your sales funnel.
And here's the clincher…
All those leads from all those sources get taken through the same nurture process AND you'll have data to track the success of each part of the process. That means you can tweak, refine and optimise as you go and make your nurture sequence better and better and better.
If you set everything up well, you'll have data that tells you which lead generating streams are getting your paying clients and which aren't.
What is a lead magnet?
At the top of your sales funnel you need a carrot that attracts your perfect prospect (i.e. someone who matches the ideal client you chose in STEP 1). This carrot is often referred to as a lead magnet by marketing experts, but I like to call them freebies. Your freebie could be an ebook, video, webinar, checklist cheatsheet, etc.
Your freebie needs to showcase the best bit of your signature program and it gives your prospect TONS of value.
The catch is that you have to give tons of value in a way that is easy and fast for your ideal clients to digest because if you don't blow their minds straight away, chances are good they won't hang around long enough to get hooked into working with you.
This can sometime be a bit of trial and error to find the perfect client generating carrot/lead magnet/freebie. That is totally normal and OK.
Your freebie needs a few things:
COVER– A designed cover that is attractive to your ideal prospects. If you are doing a video then the promo graphic can be designed.
 INTRO – Some info about you and why you created this thing (short – 1 page max).
TOOL/TIP – The free secret information that gives them lots of value.
CALL TO ACTION – a clear statement on what to do next to work with you.
Your leads need to be able to access your freebie so, in most cases you need a web page, known as a landing page, to point people to so they can opt-in.
Do I need a website to have a sales funnel?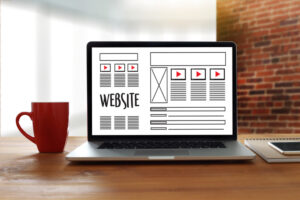 You need a landing page and ideally a thank you page but you don't need to have a full blown website to have these two pages.
The design of your landing page and thank you page is really basic and if you are using WordPress with a theme like Thrive Architect – landing page templates are pre-made for you.
NOTE: Thrive Architect has a one off fee of $69 at time of writing.
You can build landing pages in Clickfunnels or Leadpages if you don't want to build a website but you'll need to subscribe to them which costs money.
If your main lead generating stream is going to be Facebook Ads then you don't even need landing pages and thank you pages, you can use a Facebook form which is hosted entirely on the Facebook platform. But you may have to use Zapier to get the Facebook form to talk to your email marketing system.
Should I use WordPress or Wix for my coach website?

We recommend building your website and lading pages with WordPress.
Don't go for a hosted WordPress site through wordpress.com. Go with a hosting provider like Siteground, Hostinger, or InMotion and install WordPress there.
We also suggest installing a theme like Thrive Architect or Elegant Themes onto your WordPress site. Themes give you pre-made designs that look great straight out of the box. You just add your images, logo and colours and off you go!

I would avoid Wix. But this is more of a personal opinion. I've yet to see a super professional looking coaching website built with Wix. It just does not yet have all the bells and whistles that WordPress has. I love the extendibility of WordPress.  Our webmaster, Jenny, of Jenny Designs has an excellent article that elaborates further on the pros of using WordPress check it out here.
But I'm totally open to changing my mind about Wix. If you have an AWESOME coaching site in Wix, please share the link in the comments!
What email marketing system should I use for my sales funnel?
Your email marking system stores the email addresses of all your leads. It also automatically sends pre-written emails to leads to nurture them into fans and paying customers. Some of the systems I mention below do a whole lot more than that as well.
A lot of coaches I know start out with Mailchimp because it's free.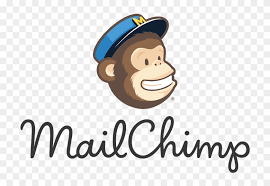 I used Aweber for my first email marketing platform and loved it. I eventually switched to Active Campaign because the pricing was similar to what I was paying Aweber for an email list of 5K+ and the functionality was much more robust.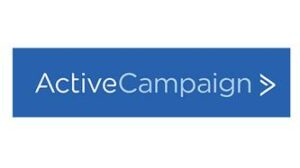 I've been really happy with the move to Active Campaign and years later still feel that I have plenty of room to grow into it.
My friend, Marlon Marescia, who teaches sales funnels courses, recommends Active Campaign to coaches who are not already heavily committed to an email marketing system.
I also like that Active Campaign does what I need, is easy to use and is about 1/3 of the cost of a system like Infusionsoft.
I've mentioned Mailchimp, Aweber, Active Campaign, and Infusionsoft because these are the systems that always come up in my classes but there are plenty more out there to choose from.
If you come across an email marketing systems that you love, that I haven't mentioned here, please let me know in the comments. I'll be sure to add it in the next time I update this post.
What do I say in my automated nurture email sequence?
Once a lead has opted in to get your lead magnet/freebie they get put onto your email list. That list has a sequence of pre-written emails that get sent to the lead over a period of time.
I've worked with a few marketing experts to help me write different nurture sequences over the years. Unfortunately, each one had their own take on the sequence should go from the number of emails sent, to the timing of the emails, to the content in each email.
Given that, I recommend thinking about your brand and your ideal clients preferences.
What feels congruent with your values?
How often do you ideal clients want to hear from you?
How many days, weeks, months do they need you touch base with them on their problem?
What will light them up to want to work with you?
Here are some options to think about for your email content:
Thank you for opting in + link to download
How to use the free thing
Teach something else from your signature program
Tell the success story of one of your clients
Share a link to a popular blog post you've written or video you've recorded
Invite people to a Facebook group – be sure to tell them about how the group will benefit them personally
Nearly all emails should have a call to action at the end. A good one to start with is an offer to a strategy session with you. Be really clear about what the prospect will get from the strategy call. This session can be free or paid. Ideally the offer should have some connection with the rest of the email.
Money Mindset Coach, Denise Duffield Thomas, once wrote that she started her coaching business by writing for her blog each week. And each week she emailed the post to the people on her email list. At the end of each email she invited the reader to a strategy session.
How long does it take to create a sales funnel for my coaching business?
The truth is, building a great sales funnel that brings you lots of clients takes time. Time to write it, time to set it up, time to get leads into it, time for the leads to get through it and time to refine it once you have enough data from people going through it.
Realistically, if you are new to this stuff your looking at a minimum of 1-2 months.
Once you've got your sales funnel set up it's time to start promoting it.
STEP 3: Choose Your Lead Generating Streams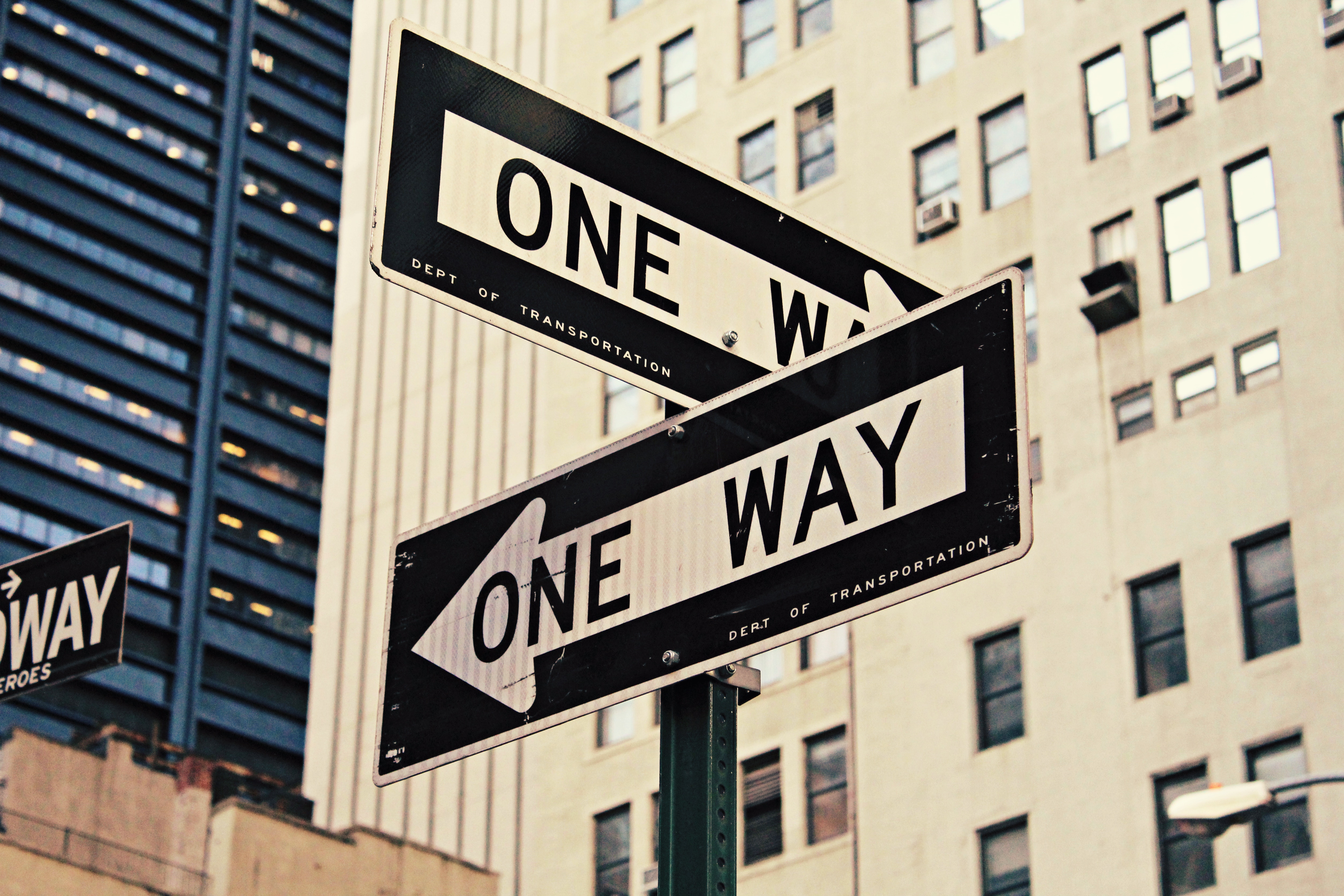 Now you know what you sell (STEP 1) and you have built a sales funnel to capture and nurture your leads (STEP 2).
So let's start generating some leads (STEP 3)!
What is lead generation?
Lead generation is how you attract new ideal clients into your sales funnel.
What lead generating streams work well for coaches?
In my work designing the Coach Changemakers Academy I've honed in on 7 potentially excellent lead generating streams for coaches*.
Public Speaking
Facebook Ads
Blogging + Search Engine Optimization (SEO)
Which one(s) you should choose for you coaching business really comes down to your individual preferences.
So before you choose your stream(s) ask yourself these questions:
How much time and money I want to spend?
Which platform(s) do I have a natural affinity for?
Where are my ideal clients already hanging out?
What kinds of content do I most enjoy creating?
What kinds of content do my ideal clients love to consume?
*I have know a few coaches who have had success with Twitter. But man, it's just not a platform I can get into so I don't talk about it much – must be my age. 😉 However, if you've generated leads with with Twitter or any others streams (mentioned here or not), please tell us about it in the comments. I am always learning and love hearing about all platforms that are helping coaches get clients.
How many lead generating streams should I have?
Once you've answered the questions (above) a few streams should stand out as potentials for you to start with. Now you need to choose one or two so you can really nail it!
So, do some basic research on your top streams to help you make a good choice. Once you've chosen one or two – stick with it for at least 1 year so that you have time to develop your skill level to a high level.
Where coaches go wrong with lead generation
I've made plenty of my own mistakes with lead generation over the years – it's a normal part of the learning process.
But to save you time here are the biggest problems that I see coaches making when choosing their lead generating streams:
They try to do too many streams at the same time and skim the surface of what's possible when you go deeper.
They try one and give up too soon because, "it's not working". Usually this is because they have unrealistic expectations on how quickly their lead generating stream should start delivering paying clients. The review and optimisation stage is possibly even more important than the initial set up – and this stage is often missed by novices.
They don't understand the fundamentals of why a stream works and so they go with the current popular trend instead of choosing the most strategic streams for their personality type and business needs.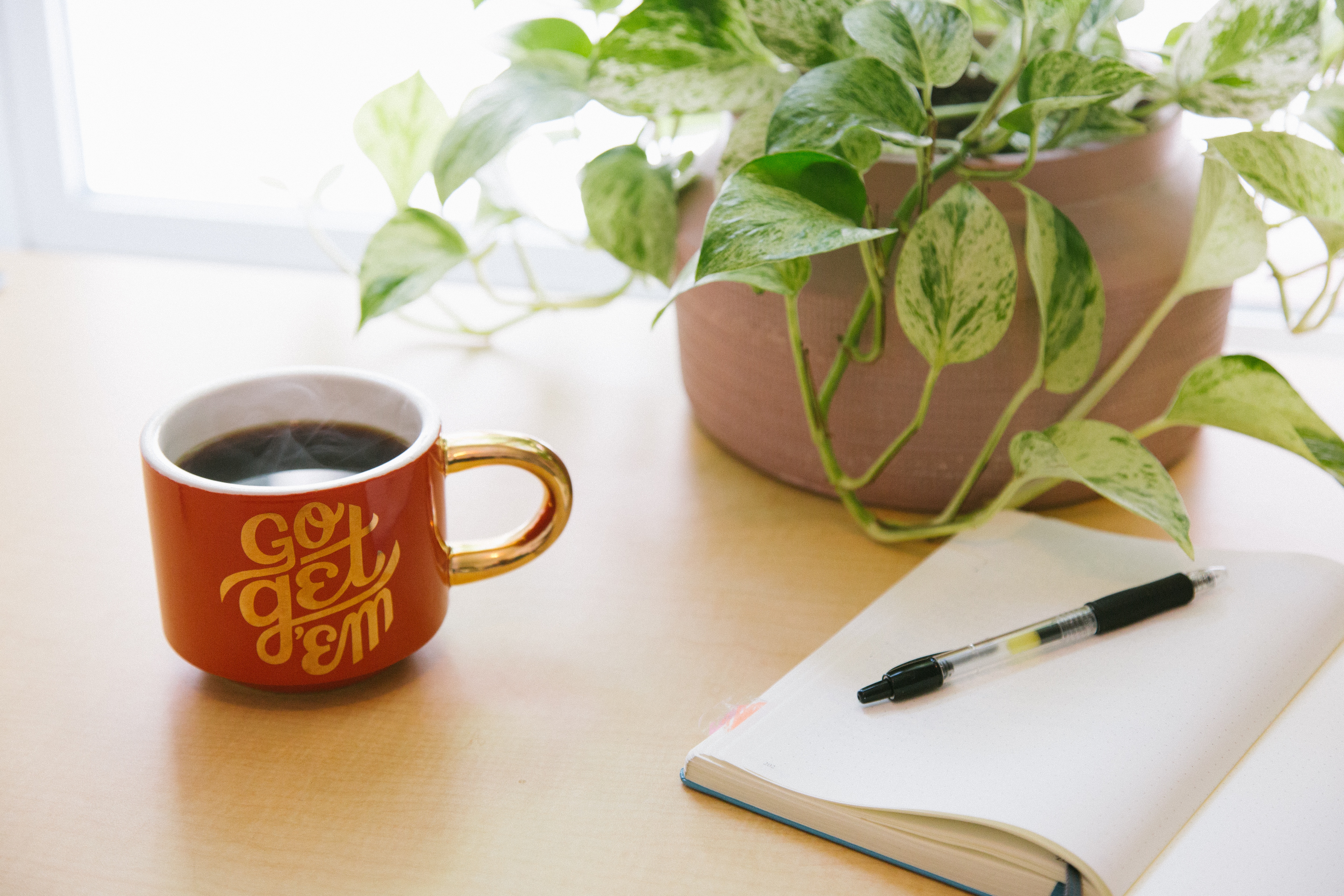 As you can see the 3-step formula is simple but each step has plenty of moving parts in it. So don't expect to crack your perfect client generating system in a few weeks – even if you hire the best marketers to do it all for you.
Even though I've worked with several leading marketing experts on this stuff – it just takes time.
Time to write, time to build, time to promote, time to track progress, time to reflect on what's working and what's not, and time to make changes – sometimes big ones and sometimes small ones.
I'm often asked by coaches about outsourcing marketing.
If you know nothing about marketing, I think total outsourcing is a very bad idea.
As coaches we need to get over our fear of sales and marketing. We need to take the bull by the horns, get educated and take personal responsibility for that side of our business. No marketer knows our business, our values, our ideal clients better than we do.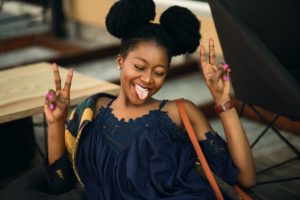 They can help. They can advise.
We make the strategic decisions.
We are the boss. The sooner we start acting like the Brilliant CEO we are – the better we will attract coaching clients consistently!
Disclaimer: There are links in the article that are affiliate links and we will get a percentage of the sales that come from our article. 
Hit the ground running with these 5 Simple Tools