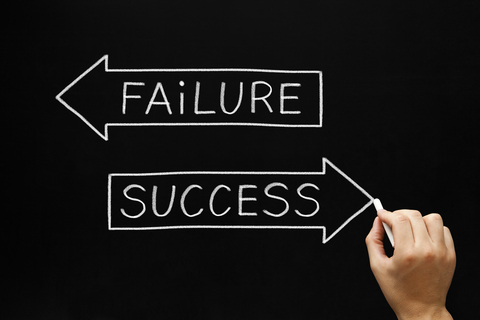 Coaching Business Success: Essential Foundations
After quite a history of false starts in my coaching business, I've finally made it through to being a coaching success story. But it was a long and tiring road and I'd like to help you do things better from day one, if I can.
So, I've been doing a lot of thinking about how I would do things differently if I were to set up a coaching business today (instead of seven years ago) and I've nutted out where I think I went wrong, in the the early days, and some recommended antidotes.
 High level summary of where I went wrong:
I made some business decisions that went against some of my innermost values.
I didn't know what kind of business I really needed to be genuinely happy. At first I thought I was the wheeling and dealing Corporate CEO type and I repressed my inner Domestic Goddess/ Systems Designer/ Compassionate Coach.
I didn't know the steps for creating a lifestyle coaching business.
I didn't know how to sort through my talents, skills, experience and passions to choose a coaching niche that I would excel in and that would be fun and relatively easy/natural for me.
I was afraid to commit to a specific niche just in case it didn't work out.
I had demented beliefs like: 'surely if its obvious it's not the right way to go' and 'soul searching needs to be hard to be good'. But the biggest was my own self doubt, 'I'm not good enough'.
Fortunately for me, my dogged determination helped me get past all of that and now I've seen the light!
But it was a hard slog and there is a better way!
Tips for Building a Successful Coaching Business From Day One
Stick to your core values – no matter what.
It's critical that you know what your core values are as you build your business. They will serve as a guide and help you make congruent decisions as you go forward. 
When you start a new business (especially with true coach enthusiasm) you inevitably attract lots of new and exciting people and opportunities into your life. By being 100% in tune with your core values, you will be able to say, "No, thank you", to the things that are not a perfect fit and, "Yes, Please!" to those that are.
You'll go forward, towards what you want, a whole lot faster.
Know what your ideal, dream career looks, feels, sounds and tastes like and manifest THAT – no matter what.
Imagine your absolute perfect day. Build a coaching business that gives you that. It's that straightforward.
Write a clear 2 -5 line personal vision statement on what your coaching business will give you and how it will contribute to you being able to live your dream life. It is essential that this statement is not someone else's idea of success. Your vision statement must tell you what true business success looks, feels, sounds and tastes like to you and you alone.
Get clear on what you really want and remember that you are a coach, so you can call yourself on your own bullshit when you need to!
Achieve tangible targets every six months that keep you excited and inspired about your business.
You need an amazing plan for your business. An 'amazing plan' can mean a one pager, I love simple, it's easier to remember!
Decide on three big things your like to achieve in your business in the next 6 months (like write an eBook, create a new coaching program, or launch your website). Once you've decided on what you want to accomplish, map out what you need to do each month to get those things done.
After 6 months, you'll be able see and hold real things, real assets! Maybe you will also have sold your first online product, had a subscriber that is not a friend or family member, and connected with a few readers! Whatever new experiences you have along the way, you'll have real proof that, yes, you CAN do this! You will also have got out of your comfort zone and been exposed to possibilities that don't, yet, exist.
Combine your passion for coaching with your professional experience and become a leader.
Pick an awesome coaching niche that turns you on and takes maximum advantage of your professional experience and become a leader in that space. It's pretty easy to be in the top 10-20% if you love coaching and have a unique professional experience backing you up (experience with hobbies counts too).
Believe in yourself now. Stop telling yourself that you'll be a good coach when XYZ happens. Stop telling yourself that you want a change from your past. Start telling yourself you are an amazing coach now and what makes you so flipping amazing is that you LOVE the coaching approach and philosophies and you have a wealth of experience in X field. This alone, will make you stand out from almost all of the other consultants in your field.
In Closing
Go get 'em tiger!
😉
Hit the ground running with these 5 Simple Tools