Avoid False Starts in Your Coaching Business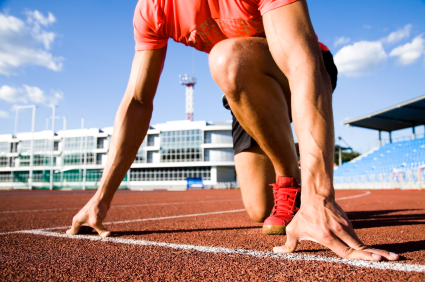 Did you know that since working with my very first coaching client seven years ago, I've reinvented my coaching business several times?
Each new attempt began well enough but as I got into it something just didn't feel right and unconsciously, my clients sensed it too (never helpful in a sales situation!).
Deep down I knew that coaching was in my future but I just couldn't grasp my place within the vast domain of 'coaching'.
But…
I was determined to I stick with it and as any good NLP practitioner should do, I kept my chin up (at least most days) and kept trying different things until I found what felt right – what felt congruent. It took a lot of attempts and major soul searching but I can say with confidence that I have made it through to the other side.
I can look back now and admire my resiliency. And being the self-reflective, systems-thinker type I've asked myself,
"What could I have done differently from day one to get to where I am now a whole lot faster?"
By answering that question I now know:
The essential steps needed to build a strong coaching niche with a passive income stream
How to save precious time, money and energy and become a leader in your niche in 1-2 years
And more importantly,  that I actually HAD all the resources I needed to back then to be on fairly solid track from day one, but I missed the opportunity (Bugger!)
To save you the time AND the pain I went through, over the next two articles I'm offering some support and advice. My hope is that by understanding my pitfalls and the subsequent tips I've come up with, you and your coaching business will be in a better position to survive and thrive from the beginning.
There is always time for a new beginning.
A Chronicle of False Starts
I put this section in here because I thought my story might give you even more strength. It's good to remember that we all get it wrong sometimes.
Here's my story:
Initially my coaching business was going to be a powerhouse, global, coaching franchise (providing career coaching, teen coaching, relationship coaching, team building and almost any other type of coaching you can imagine). Guess what? That dream was based on what I thought people would think was successful and not on what I truly needed/wanted to be happy. I wound up being excessively busy, bored, uninspired and able to help everyone just a little.
False start number one.
Next, I decided to focus on career coaching but deep down, it clashes with some of my core values. My company got some great coaching gigs but I still wasn't happy, I was a glorified manager and contract negotiator, not my dream lifestyle at all.
False start number two.
Then I did my NLP training. In short – it blew my mind!
I changed my business name, stopped trying to be so 'corporate' and focused more on just being me. That was all good. Definitely a step in the right direction.
I got really good at Time-line Therapy and Parts Integration but that was not really enough to build my dream business on. I had always wanted a passive income stream so I didn't HAVE to work unless I wanted to and I could coach when I chose to.
False start number three, but getting closer; I was discovering my own unique coaching system and starting to trust myself more and more.
Eventually, I started asking myself better questions about my skills, talents, experience and passions. I also got really clear on what I wanted my business to do for me. With those foundations in place, it was totally obvious what I needed to do with my business. And suddenly the whole job of running the business became easier, more inspired and more fun. I was FINALLY on to the winner!
But, You Know What?
After all of that, I can now see that there were plenty of signs telling me the right way to go from day one…seven years ago.
I've done a lot of thinking about how I would do things differently if I were to set up a coaching business today (e.g. leveraging technology, keeping expenses low, establishing myself as an expert much sooner).
I'm currently documenting my process in my new eBook, and am teaching it in my exclusive group program. But, the book will not be ready until next year (I know, what a tease!) and I only I can only run so many groups per year…
So, in the meantime, I've nutted out the basics of my failure points – and some recommended antidotes here and here. 🙂
Hit the ground running with these 5 Simple Tools